WIT MEETS KARA SAUNDERS | THE 7 X CROSSFIT GAMES ATHLETE, ENTREPRENEUR & MULTI-TASKING MUM WHO HAS JUST LAUNCHED HER LATEST BUSINESS VENTURE
10.06.2020
Editor's Note - Interview Dated 02/06/20
Kara Saunders is no stranger to a challenge. The 7x CrossFit Games veteran, has long been juggling the running of her affiliate CrossFit Kova alongside competing as a full time athlete. But last year Kara started a family, welcoming her daughter Scotti with her husband Matt. Since then, Kara has gone on to wage an incomprehensibly impressive postpartum comeback, qualifying for the 2020 CrossFit Games via the worldwide open just 5 months after giving birth, and also taking the top spot at the Australian CrossFit Championship earlier this year.
As if being a super-mum was not enough, Kara has also been hard at work building her new business Activ Eyewear (performance sunglasses designed for functional athletes which are due to launch in full in the next few months). We caught up with Kara to get an insight into her new business, her upcoming plans for competing and her new life as a Mum.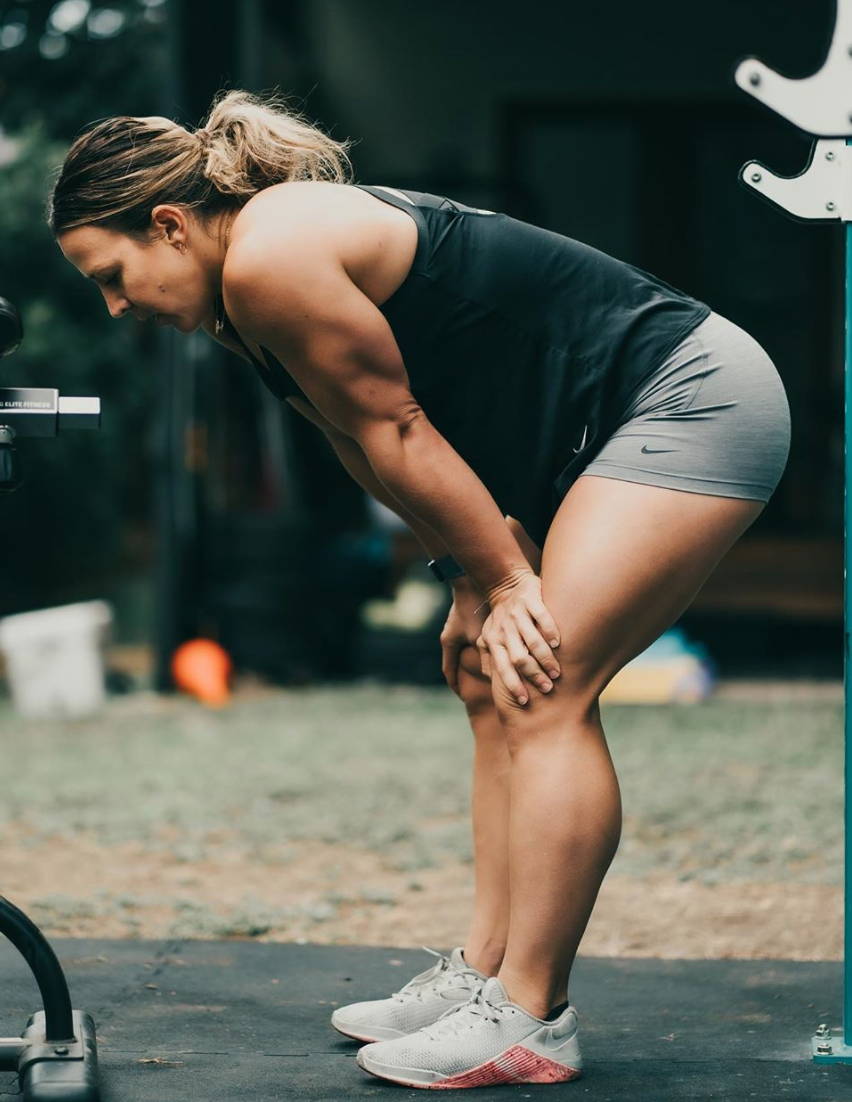 "I get paid to train. But it's even hard for me to drag myself out to the backyard sometimes. But you have to just keep showing up. I've never felt worse after training, i've always felt better. You have to remember that"
WHAT ADVICE WOULD YOU GIVE TO ATHLETES & GYM GOERS WHO DON'T CURRENTLY HAVE ACCESS TO THEIR GYMS DUE TO LOCKDOWNS?
The most important thing to always come back to is just the concept that everybody is in the same boat at the moment. It is a pandemic, it is global. There's nobody who is unaffected. You're not the only one who lacks motivation or who is struggling with being at home all the time or not being able to socialise. Everyone is human and everyone struggles the same. I know for me, that gives me some peace of mind.
Also just showing up is half the battle. I love training. I'm motivated to train - it's literally my job. I get paid to train, so I need to do that. But, it's even hard for me to drag myself out to the backyard sometimes. But as long as I just keep showing up, there hasn't been a single time where I've done it and felt worse. I've always felt better. You just have to remember that.
ARE YOU PLANNING ON HEADING OVER TO THE GAMES THIS YEAR?
Yes, I'm definitely trying to! At the moment our borders are closed but there are some exemptions so you can apply to leave for certain jobs. So my manager's looking into that for me at the moment, everyone seems to be fairly confident that when the time comes, I will be fine to leave the country. There are a few details that I have to confirm. And one of my major concerns is obviously what happens when I get to the US because I have to bring my child. That changes everything. I'm going to do everything in my power to be there - so long as it's safe to do so.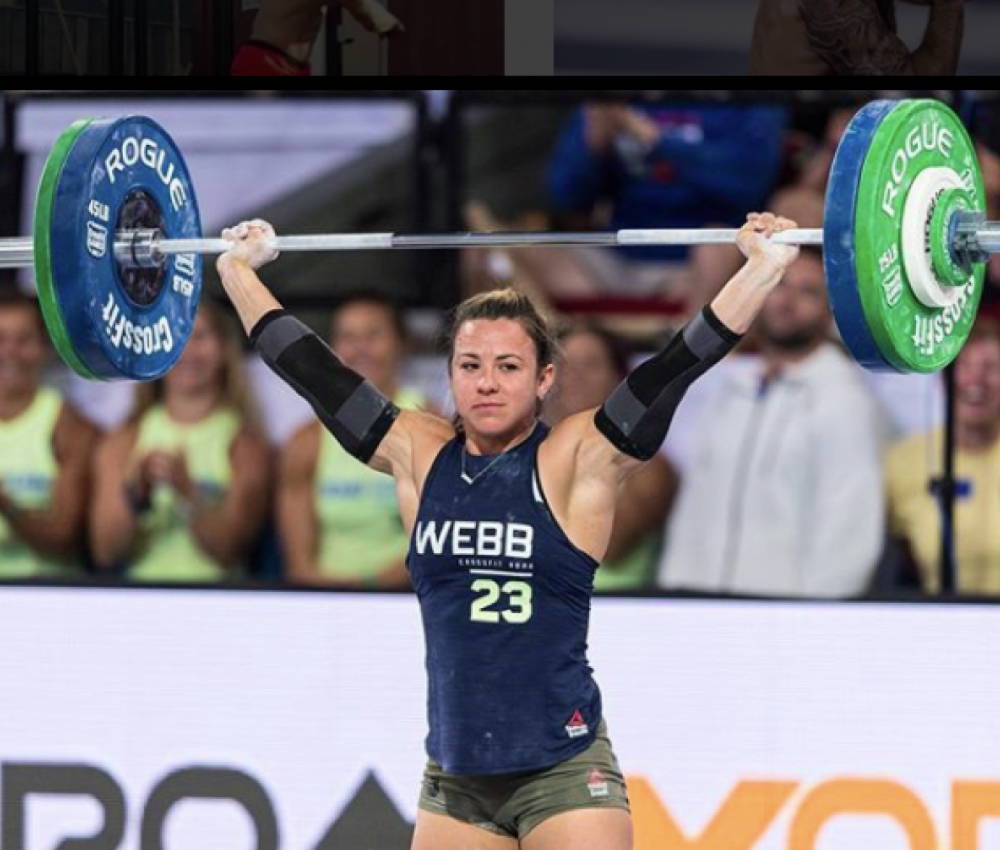 "I'll be taking part in the Rogue Invitational online. I've been excited to do it for so long as I missed out in 2019."
WILL YOU BE DOING THE ROGUE INVITATIONAL ON THE 13TH OF JUNE?
I will, yes. It's going to be a little tricky for me because of the time difference so I was in two minds about doing it. But I've been so excited to do the Rogue Invitational for so long because I missed out in 2019. It's such a stacked field - it's all the greats competing, and I just love the idea of having all those people I've competed against before at one comp.
Originally we had planned to go and stay with Dan Bailey prior to Rogue in Ohio on his farm, and take Scotti as he's one of her godfathers. So that would've been super cool. But hopefully there'll be another opportunity for that. 
HAS YOUR TRAINING MINDSET CHANGED SINCE BECOMING A MOTHER?
Yeah, everything has changed. A lot of it's the same - like how I train. But when I train is all different, it's always up in the air every day! Someone said to me recently, "I don't know how you do it and how you get those workouts done?" and the answer is that I have to stop a lot. Like, a lot! I'll be in the middle of a Metcon and then I'll have to stop, and that's just how it goes. Then I just try and rush back to what I'm doing. I just can't be precious about it.
Physically you just have to do all of the rehab and recovery exercises and then slowly go back into training and trying to get fit again. That's hard and feels terrible! Then there's the sleep deprivation in the early days which is tough. Now it's so different, she's walking, running, crawling, jumping, hurting herself all the time, just looking for trouble the whole time when I'm training. I'm lucky my husband Matt is at home a lot, so it would be a lot worse and take me a lot longer if I didn't have him to help share that load.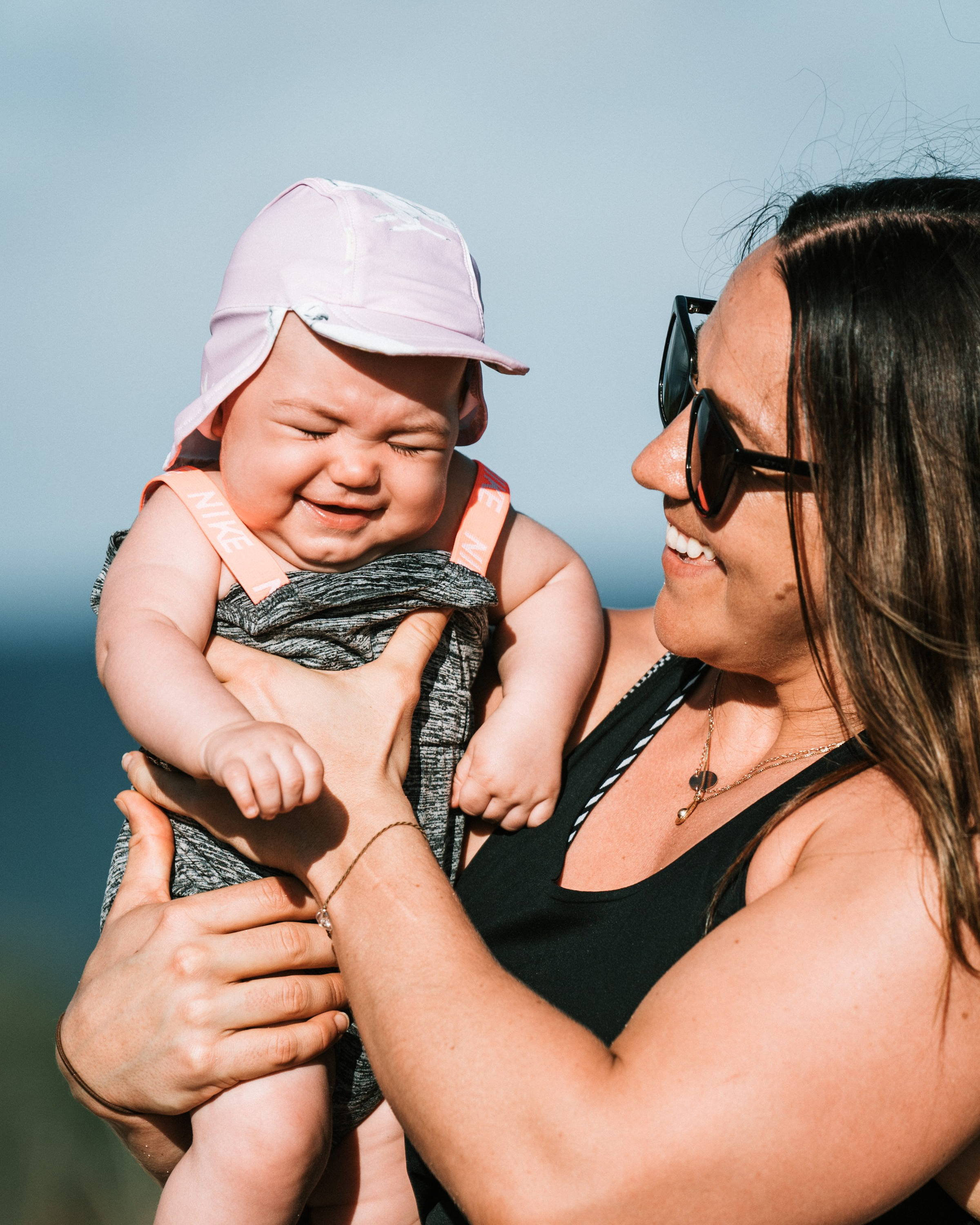 "A lot of it's the same - like how I train. But when I train is all different, it's always up in the air, every day!"
SO TELL US ABOUT MORE ABOUT YOUR NEW BUSINESS ACTIV EYEWEAR AND WHY YOU STARTED IT?
Most athletes tend to transition from the sport into programming or coaching but I guess I'm not like everyone else. I've always been excited by the potential of different business opportunities and I've had some good relationships with people who do better in that space than I do, and that have helped teach me along the way. One of them being Dan, my business partner at Activ. I'm super realistic in that I know I can't be a sponsored athlete for my entire life. I love what I do and it's amazing and I'm obviously still going to compete for a while but I'm looking long term and I wanted to start a business alongside my gym.
I wanted to do something that's super cool, big scale and different to what I've done before. But I also wanted to do something that aligns with everything I love, and that's health, fitness and an active lifestyle. So we found this need for sunglasses that perform - that actually stay on your face and also provide the lens quality you need. Considering all of the crazy things that we do in functional fitness, like handstand walking, GHD sit ups and muscle ups, and how fun it is to do all those things outside. You need sunglasses that can see you through those movements, and not fall off!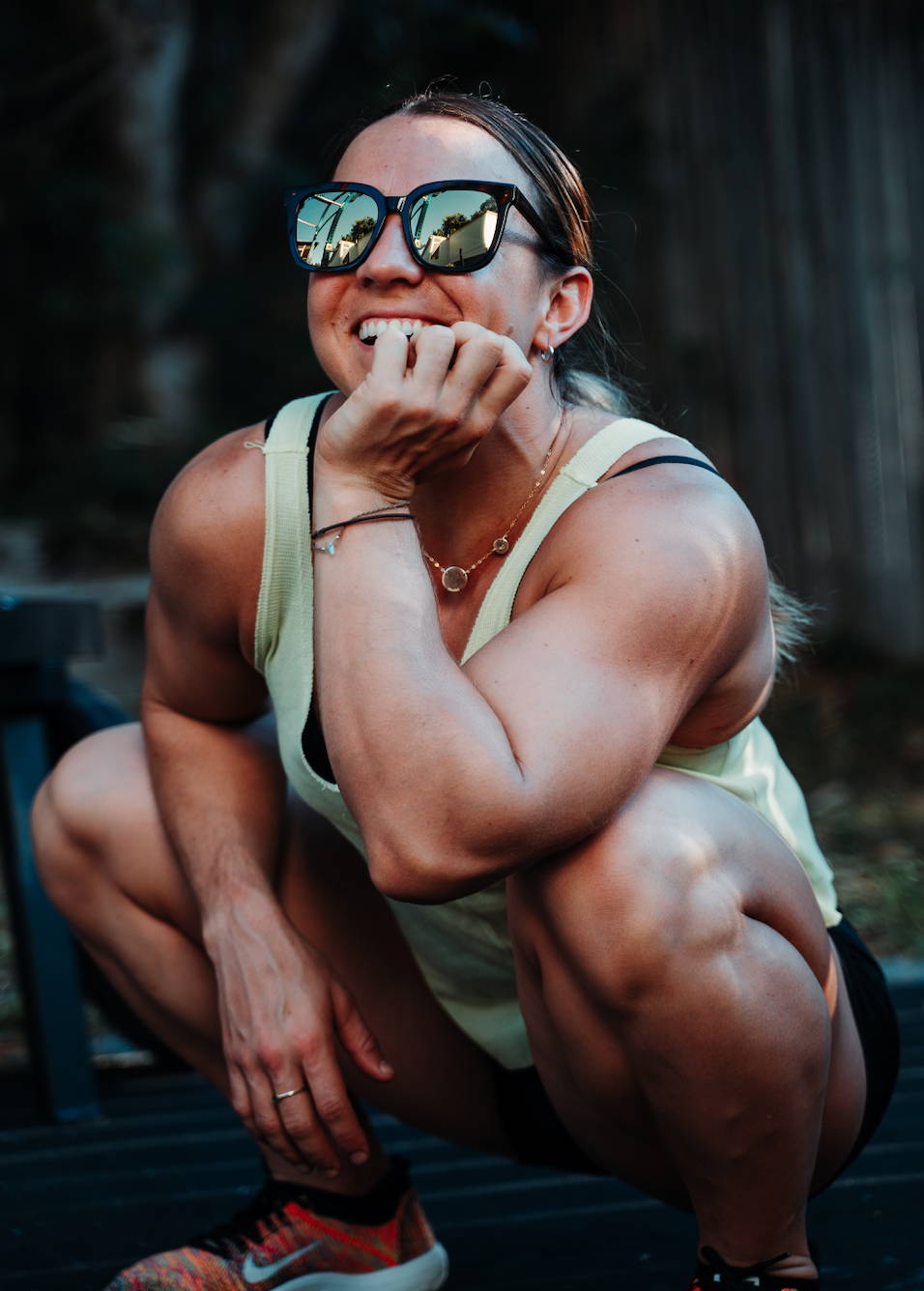 "The Compromise that I wasn't willing to make was the style , I still want to look cool!"
But the compromise that I wasn't willing to make was the style. I'm a chick and if I'm out on the Games floor doing a lift on camera, I still want to look cool! From all those things grew the concept of Activ Eyewear. Now it's branched out to be more than just that. We also have our lifestyle range of really cool products. We've got our blue light blocker glasses which then contribute to that active lifestyle, better sleep, better day. We've got a whole heap of other things that we'll branch off into as the business grows.
- 
You can sign up now to the upcoming Launch of Activ Eyewear to be the first to hear when it drops!