NIKE - PONY SWEAT FEVER IS COMING
09.11.2020
Introducing the Nike Pony Sweat Collection. A Metcon 6 and Free Metcon 3 designed to inspire you to sweat like no one is watching.

Designed in collaboration with Pony Sweat Aerobics, an LA Based Aerobics Studio inspired by a radical celebration of dance. The collection's design is inspired by Pony Sweat's infectious energy, inhibition-freeing attitude and retro inspired aerobic adoration. Following a sell-out release at WIT in the UK and Europe last month, the hotly anticipated collection is now headed stateside, and you can shop it first at WIT.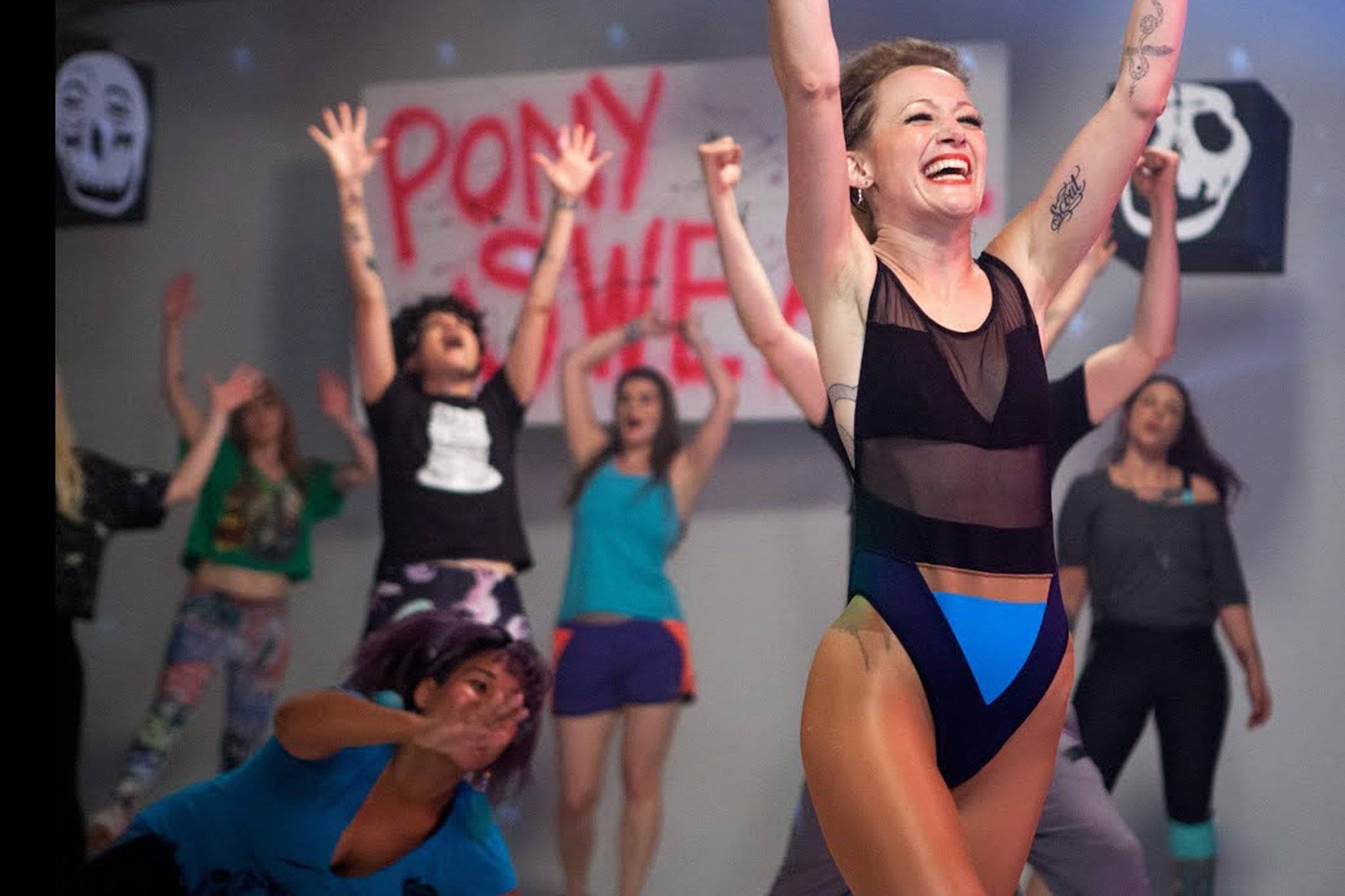 Before every Pony Sweat class, Emilia Richeson reminds the group gathered at her L.A. dance aerobics studio that "Pony Sweat is fiercely noncompetitive."
The collection encapsulate the non-competitive, yet fiercely infectious, energy of the Pony Sweat community. The White, Baltic Blue & Pink Blast colour way is a representation of Pony Sweat's classes, an hour long dance-athon inspired by a combination of steps from 80's VHS tapes of iconic aerobics gurus such as Richard Simmons and Jane Fonda. The cathartic punches, kicks and "ponies" of the class have a way of moving that just feels good in your body. This feel good movement is captured in the collection's rhythmic pattern which runs throughout the collection.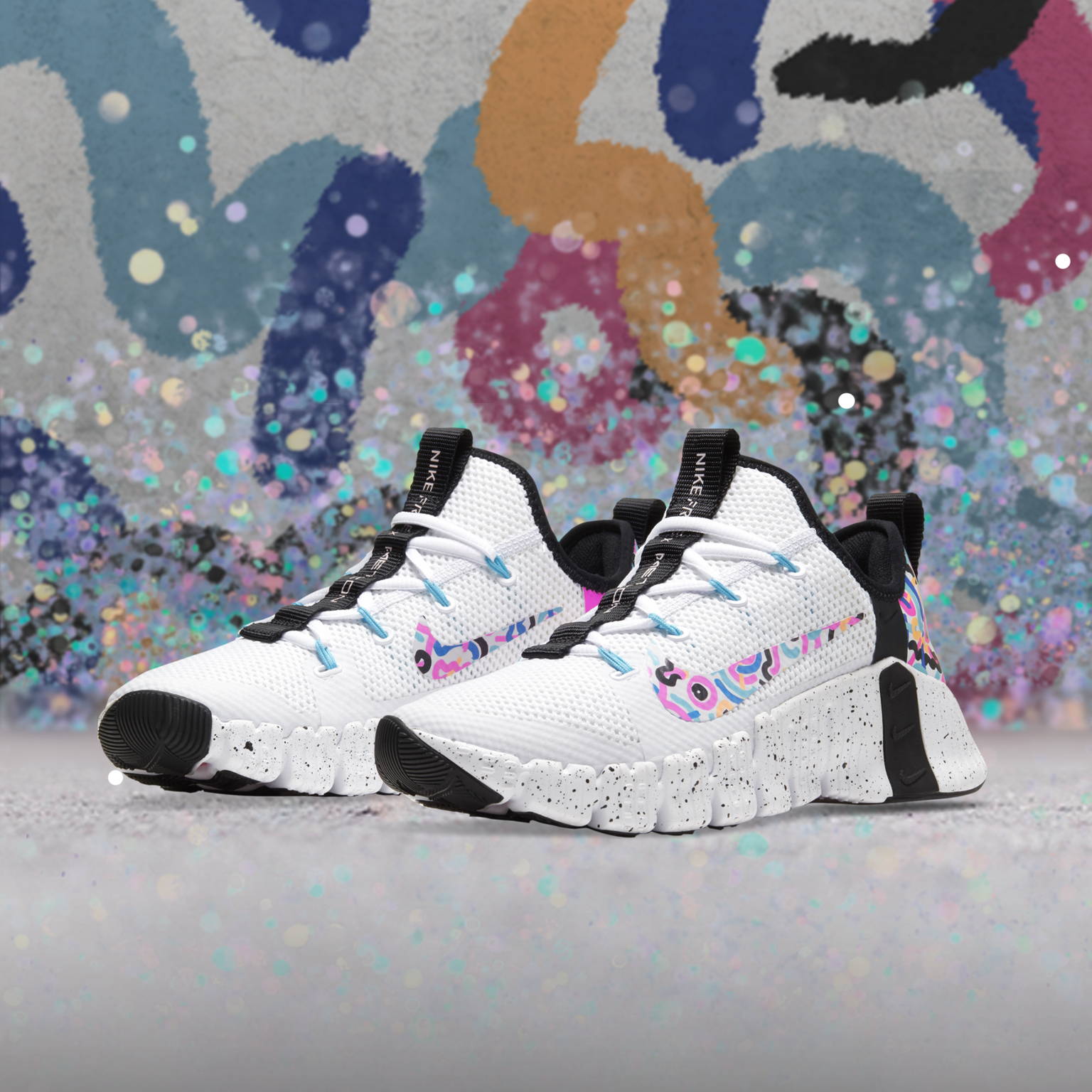 The NIKE PONY SWEAT FREE METCON 3
The bright and multi coloured patterned outfits worn by aerobics enthusiasts throughout the 80s and 90s are portrayed on the upper of the Nike Metcon 6 and on the heel counter and swoosh of the Nike Free Metcon 3. The beautiful and eye catching colour way is a perfect homage to the 80s and 90s as well as to Emilia Richeson and Pony Sweat who are helping to spread the message of body positivity and mental wellness through the form of dance aerobics.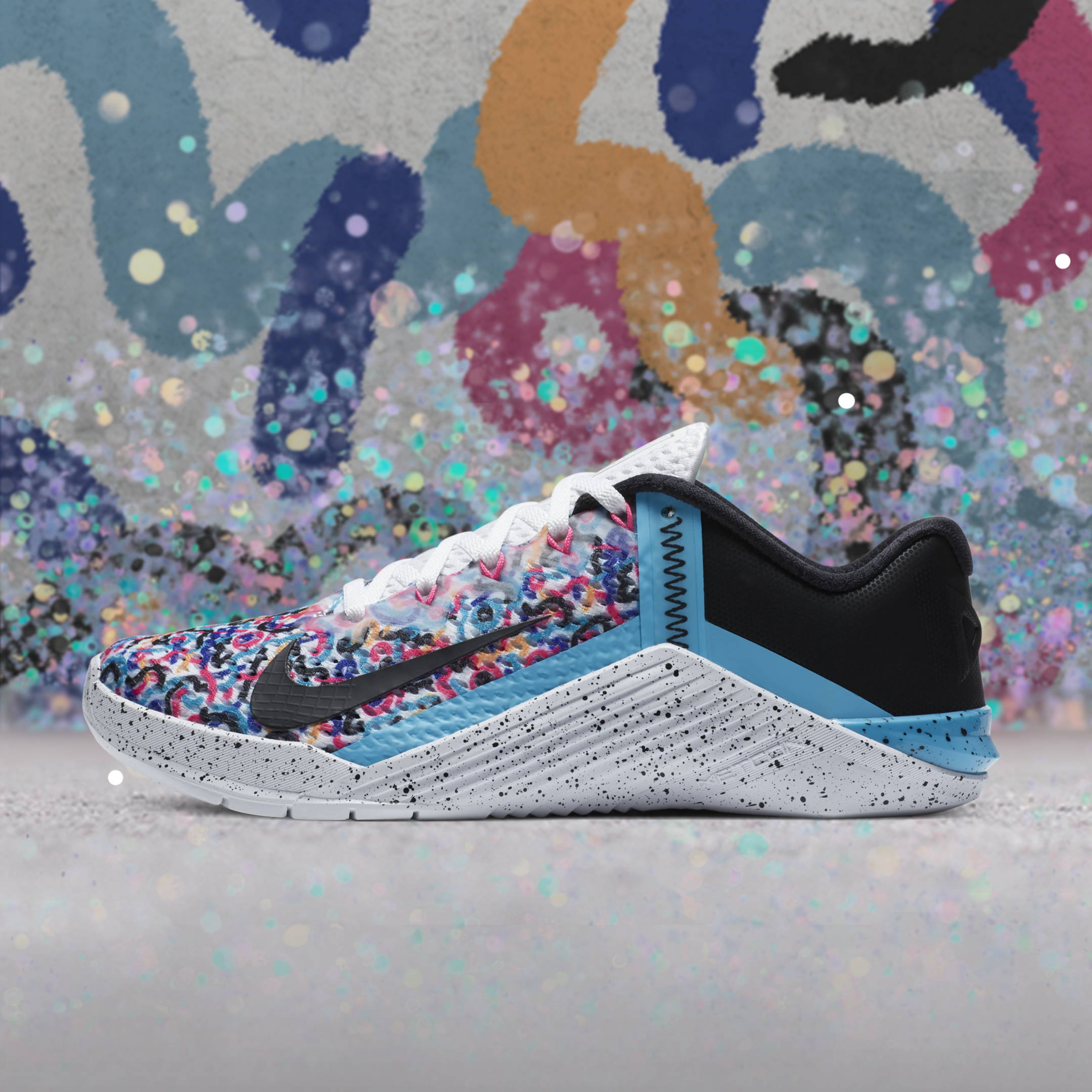 THE NIKE PONY SWEAT METCON 6
"Pony Sweat is not about doing it "right" or looking like "it should" or looking like anything at all. It's about getting our heart rates up to music we love, because when we move our bodies, our minds and our hearts feel better."

Bring the feel-good, sweat-loving fever to your next session with a piece of the Pony Sweat Collection.
The Pony Sweat is coming soon to WIT US. Sign up to get first access now.