WIT MEETS SCOTT PANCHIK | ONE OF THE MOST CONSISTENT INDIVIDUAL MALE CROSSFIT ATHLETE, THE 4TH FITTEST MAN ON EARTH, MEMBER OF MAYHEM FREEDOM AND INOV-8 ATHLETE.
09.06.2020
Scott Panchik, aka Mr Consistency, has been at the pinacle of CrossFit for almost a decade. The 8 times Individual Games Athlete has only finished outside the top 10 once, narrowly missing out on the Podium 3 times. He is a veteran within the sport, renowned for his mental resilience, calm exterior and unrivalled consistency. Champion of the stacked 2015 and '16 Central Regionals, Scott has grown with the Sport and lived through it's evolving landscape.
Last year Scott joined forces with 4 times Fittest Man on Earth, Rich Froning, on the defending Fittest Team on Earth -  Mayhem Freedom. Bringing his experience and consistency to an already formidable line up, Freedom are now THE team to beat, having already lived up to the high expectations with an impressive win at CrossFit Strength in Depth 2020.
Last year Scott also joined forces with another CrossFit OG - INOV-8, joining their athlete team as their most decorated and accomplished individual athlete, after a long period with Reebok. Scott explained that "INOV-8 was my first pair of CrossFit shoes when I started years ago. I am excited to represent them on the competition floor."
We caught up with Scott to find out all about his team switch, his favorite memories in the Sport, and what it is like to train and compete with Mayhem.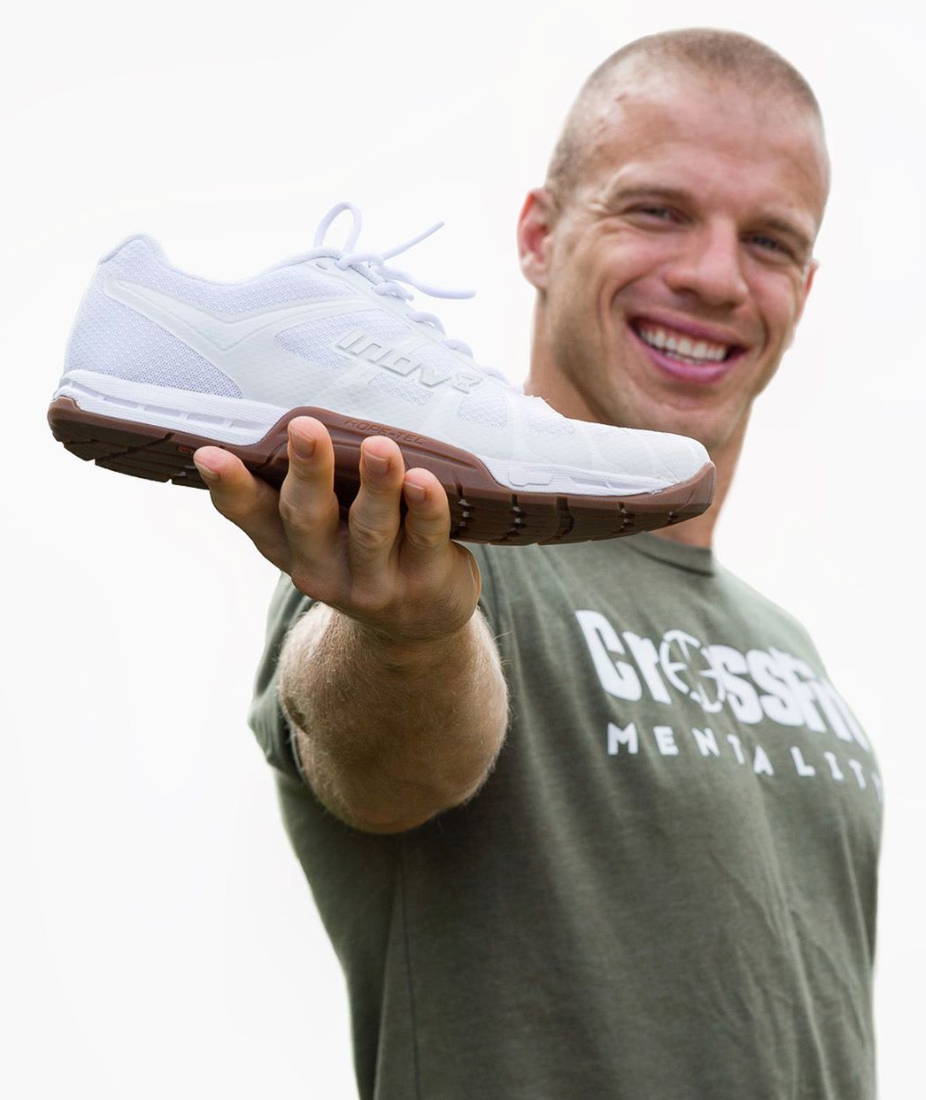 Inov-8 was my first pair of CrossFit shoes when I started years ago"
HOW'S TRAINING GOING? WHAT ARE YOU CURRENTLY TRAINING FOR?
I'm training for life, training to be a dad and just to be the fittest I can possibly be. That's always been a goal of mine. I love working out, I love exercising, everyday we go in the gym and we preach to people about becoming a better version of themselves and I want to always be able to walk that walk. Continuing to train during the quarantine and the pandemic and everything that was going on was important for me. I knew that struggles that I'd be going through during that time, such as training on my own would be very similar to the same things that the members in my gym would be going through. It gave me insight into what what they were thinking, what they were going through. It guided me in a direction to be able to to share motivation to help them through that tough time.
WHAT'S YOUR HOME GYM SET UP LIKE?
I'm very blessed. My father in law, came over about a year ago and we cut a hole in the ceiling and then a guy from Best Industries, a neighbouring business, actually came in and built me a rig in my garage that I was able to hang a rope and rings from. I have a rack & a pull up bar. So I was very fortunate to have all those things to basically do all my training from the garage when it happened. So there wasn't a lot of change in the sense of what I was capable of doing and what I had access to, I was just by myself a little bit more than normal, so that was a little different. I have a training partner, her name's Fee Saghafi who went to the games last year. Her and I typically train together so training alone was a little different. Now my wife jumps in and her and I work out together. She's pregnant right now & it's a great dynamic - we scale and modify workouts so that we can start and finish together.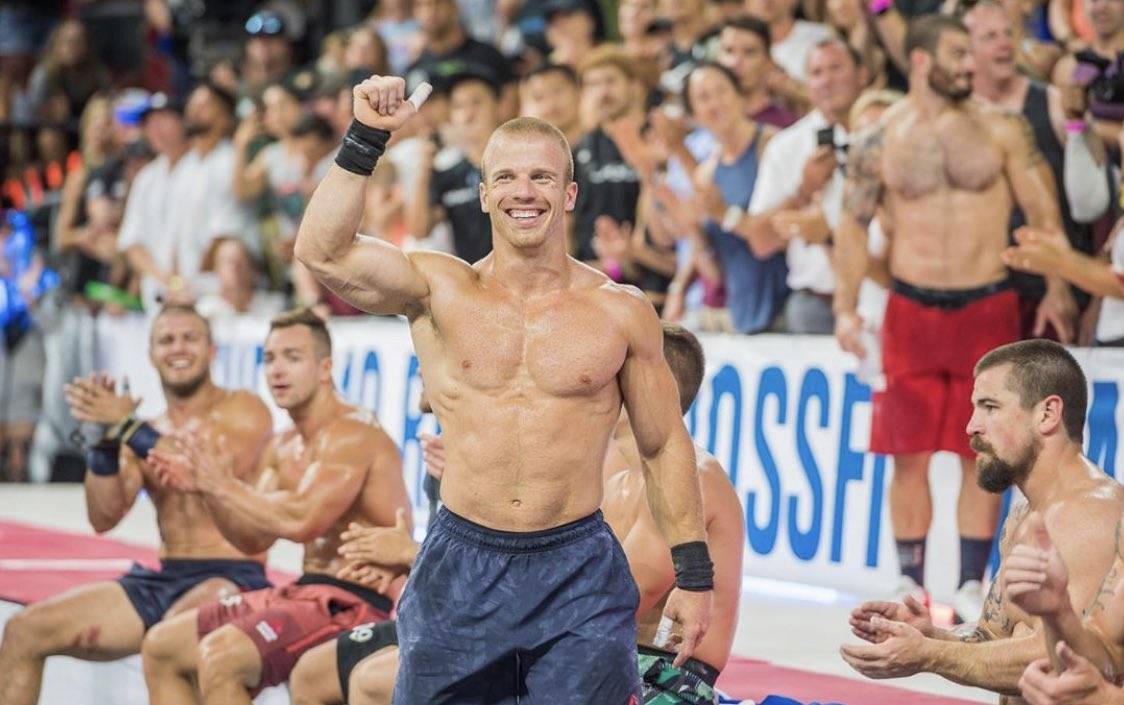 "I'm training for life, training to be a dad and just to be the fittest I can possibly be."
WHAT ADVICE WOULD YOU GIVE TO EVERYDAY ATHLETES AND GYM GOERS WHILST THEIR GYMS ARE CLOSED?
It starts with doing one thing and then it will lead to a lot of other great things. It could be setting your alarm clock. A lot of our members said that they struggled with building into a new routine. I urged a lot to still set a time that they plan to wake up and workout. We have some student members, so I urged them to set a time to study. If you have a job, set your time of work and you need to build yourself into this new routine and you need to make sure that you're eating breakfast, lunch and dinner. If you can build yourself into a good routine, it's easier to be successful in following that routine. One good thing leads to another, for example I know the days that I work out, I eat so much better but if I take a day off, I might have some pancakes in the morning, pizza for dinner and then all of a sudden it just start spiralling out of control!
CAN YOU TELL US A LITTLE BIT ABOUT MAYHEM MADNESS?
Yes, so Mayhem Madness is an event that Rich Froning is going to be putting on out in Cookeville. It's an opportunity for the teams that qualified for the CrossFit Games to come together and showcase their fitness and everything that they've worked hard for on the year to come out and throw down against one another. They're going to run a qualifier and bring in a total of 12 teams. It will be an elimination style competition. Throughout the weekend they'll make some cuts until you're down to your final two teams. I'm excited, it's going to be a great opportunity to showcase all the things that we've worked so hard for. I'm pumped!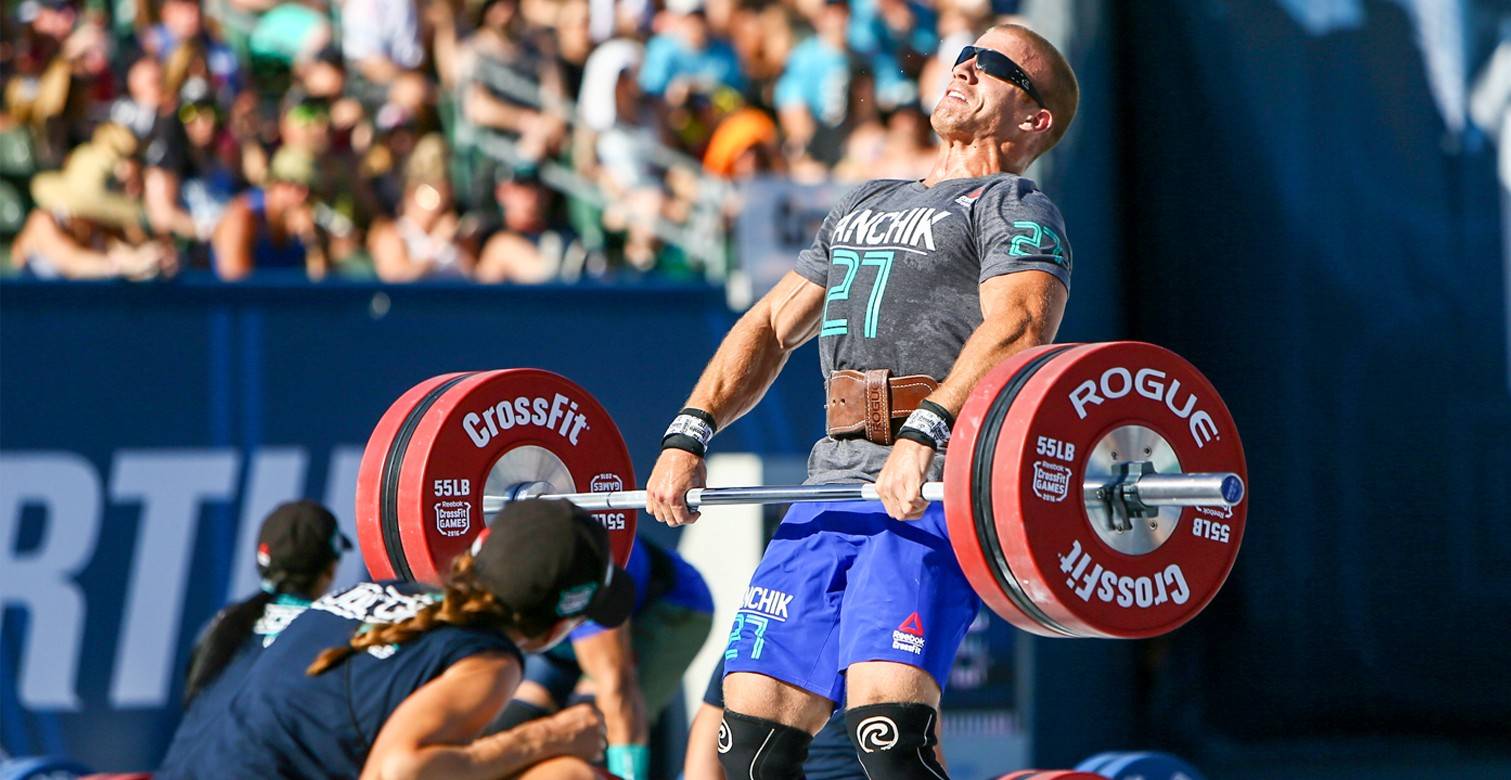 "I ALWAYS PROGRAMMED FOR MYSELF, AND I ACCOMPLISHED A LOT DOING THAT."
WHAT WAS IT LIKE TRANSFERRING FROM INDIVIDUAL COMPETITION TO TEAM MAYHEM?
It's made me a better athlete. I'm better than I was last year. Part of me inside would have just loved to throw my hat in the ring and see how much better I got. I've always programmed for myself and I've accomplished a lot doing that but each year I come back and I would change, one or two little things because I was so close to getting on the podium so I didn't want to change too much. It's made better each year and I've evolved each year.
But working with Rich has been amazing because there are not a lot of athletes that I would trust to hand over the reins to, and follow their programming. He's got a great team out there with him and Tasia. They usually run through a lot the workouts and I usually stay about a week behind with Chyna, and her and I will then do a lot of those workouts, or if needed I will slightly modify to work on something that's specific to me. Doing someone else's programming has made me better. I'm not writing workouts for myself every day, I was always good at writing things that I didn't feel were in my wheelhouse. But programming for yourself gets hard, honestly. Mentally, writing workouts for yourself and you're just like constantly trying to just beat yourself down - it can be really wearing on you mentally and physically. Having someone else doing it and be responsible is nice. It's definitely a team effort and we bounce ideas off of each other. I'm actually heading out there next week to get some team training in.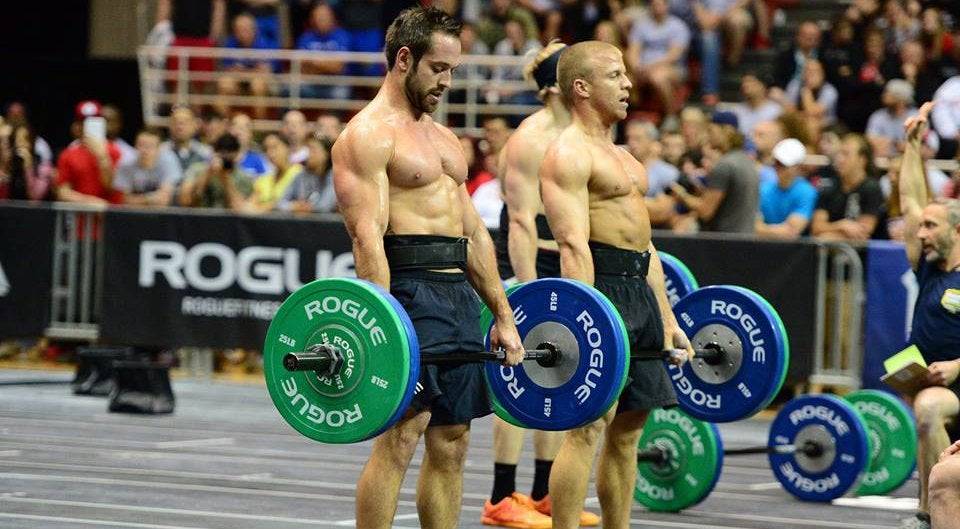 "Transitioning to team has made me a better athlete, im better than i was last year.."
YOU WERE PART OF THE CENTRAL REGIONAL THAT WAS ARGUABLY THE MOST COMPETITIVE REGIONAL FIELD IN HISTORY, DO YOU MISS REGIONALS OR PREFER THE NEW SANCTIONAL FORMAT?
I created a lot of really great memories at the regionals. I got to compete with my brothers, which was incredible. I look back at like the athletes - Dan Bailey, Rich Froning, Graham Holmberg, Nick Urankar -  I can make a whole list of the top guys and it always felt like The Games. It always felt like I was showing up and that this was it! It was almost like there was more pressure at Regionals than the Games itself, because once you're at the games, you can take chances as you're already at the big show. But at . Regionals itself, in any given event someone different could win it and shake up the leaderboard and you would go from sitting in a qualifying spot, right down to the danger zone. I think that was really nerve racking but exciting at the same time.
With the Sanctionals however, it has given me the opportunity to travel to some amazing places. I've gotten outside of our country, I've met a lot of really great athletes. The tests have also been a little different, which I like. They've been a little more Games like. They were able to incorporate some swimming, some actual running outside, and events that maybe simulate the Games a little more than Regionals. So I think they both have their place. If I had to pick one, I think I do like the Sanctional format because it's not putting all the weight on one weekend and you can continue to go out and if you are one of the best teams, you have the opportunity to continue competing until you qualify or you don't qualify. It's simple. In Regionals, there were Regions that were very, very strong and packed with incredible athletes. If there was the Sanctional format back in 2012 or 13, I think you may have seen some non-qualifying athletes from the Central East or Central region at the CrossFit Games because they were just beasts and would have qualified with the increased opportunities. There was one year were there were five of us from the Central East region that went to the Games, and finished in the top 10.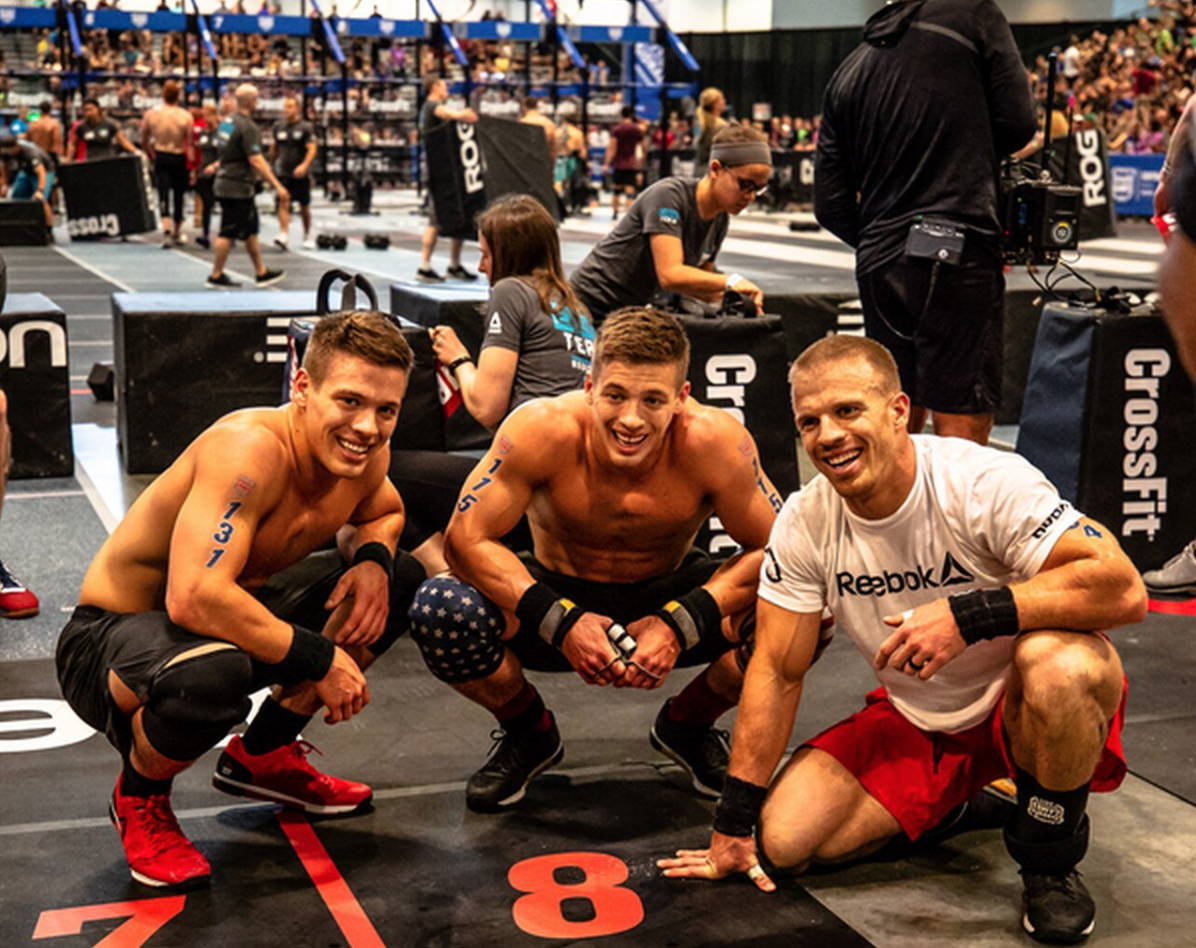 "I FELT SO PROUD AND BLESSED COMPETING AT THE LAST REGIONAL WITH MY BROTHERS, SAXON AND SPENCER."
WHAT'S YOUR BEST MEMORY FROM ANY COMPETITION THAT YOU HAVE COMPETED AT?
Man - that's that's a really good question. There was a moment when I was competing at the last regional in 2018. I was with both my brothers and we were doing this Chipper. I remember that I was hurting so bad, and I remember looking over to my right and seeing both my brother's also hurting just as bad as. It wasn't even a pleasant memory but I just remember being really proud and blessed to be in that moment and to be able to share it with them. I trained with those guys all the way through since we opened our gym CrossFit Mentality in 2013, and I've got to watch them progress.
Then there was the Clean Ladder event last year at the Games. The energy in the stadium, I've never experienced anything like that in my entire life. Ever. I don't think I will ever beat that. The spotlight was on you, it feels like it was just yesterday. I remember how hard my heart was beating, I had the shakes, but they were like the strong shakes - almost like you were in a street brawl. You're shaking because you can just feel the energy inside you and around you. Going back and forth with Mat Fraser on those clean's was incredible. That was a really, really great way to cap off that year at the Games.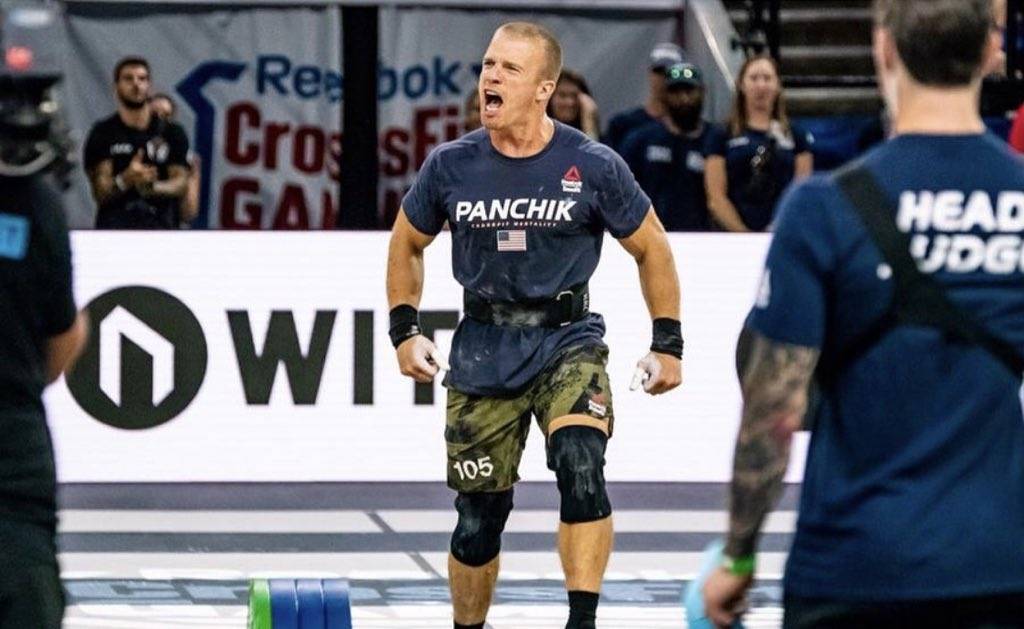 "THE 2019 CLEAN LADDER WITH MAT...I DON'T THINK I WILL EVER BEAT THAT."
WILL YOU BE JUDGING YOUR BROTHER SAXON AT THE ROGUE INVITATIONAL THIS WEEKEND?
They're actually sending judges out, he's going to be competing at his gym, and Fee Saghafi is competing at my gym. I'm going to be in Cookeville training with the team that weekend. So I'll be sending wishes to both of those guys and I'm ready to see how they do.
- 
Follow Scott's team journey as he navigates the new landscape of competition with Mayhem, continues his work with INOV8 and looks forward to becoming a Dad.