WIT MEETS TOM GRENNAN | THE BRIT SINGER WHO IS HOOKED ON CROSSFIT & IS FEELING FITTER THAN EVER, BOTH PHYSICALLY & MENTALLY
05.05.2020
Tom Grennan shot to fame in 2018 with the release of his first album, Lighting Matches, which shot into the top 5 and was followed up by a sold-out tour. The track-list included well known hits such as Found What I've Been Looking For and Something In the Water. But Tom actually first found fame as the gritty guest vocalist on Chase & Status's 2016 hit When It All Goes Wrong, a track that has continued to echo around gyms and CrossFit boxes for years since, serving up the much needed motivation required when gym goers find themselves lost in a dark and deep pain cave.
But Tom actually found some much needed motivation of his own back in December 2019 when he first discovered CrossFit. Tom, like countless CrossFitters before him, was hooked after his first session and hasn't looked back since. We sat down with Tom to talk to him about his training, his music and how CrossFit has helped him both physically and mentally during a tough period of his life.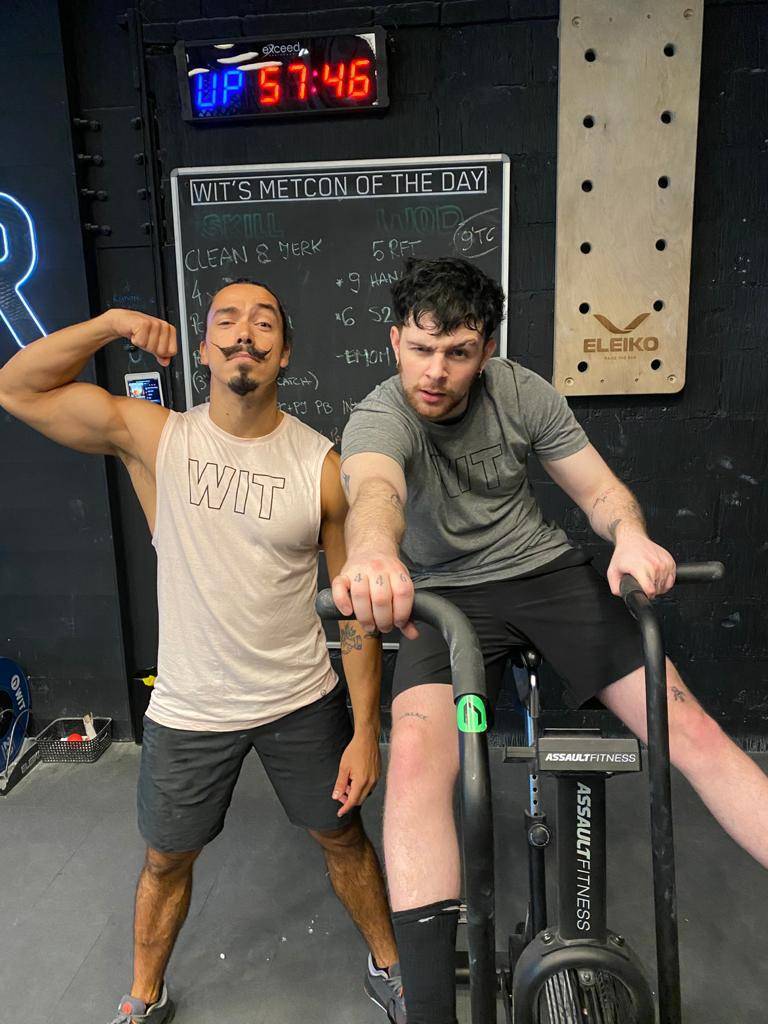 "From just five minutes in I was loving it, and do you know what it was? It was the community aspect."
So Tom, How did you first hear about WIT and CrossFit?
I got into it because of my good friend Bobby Rich. I started it because I'm a guy that can easily get bored and I don't really like sticking to one thing. With CrossFit, when I started I loved the mixture of different things we do in a class. I found going to a normal gym boring but with CrossFit there was gymnastics involved, weight training and bodyweight movements like jumping over boxes which I love doing. I knew this wasn't going to feel like doing the same old dumbbell movements that you would do in a normal gym, it was going to be different. It's going to be fun as well. Also, you're all in it together in the class. It's like it's a competition and I like the competitiveness of CrossFit and beating yourself and the times on the board.
Did you feel nervous before your first session?
You know, if I was on my own, I probably would have felt a bit more nervous, I wouldn't have known if I would've been able to do it. But because I was with Bobby and everybody at WIT was so welcoming when I came, the nerves just went. And then throughout the first workout everyone was egging me on and I said to myself 'Yo I like this, give me some more!' From just five minutes in I was loving it, and do you know what it was? It was the community aspect, we were there for like 10 minutes and I felt so welcomed and included.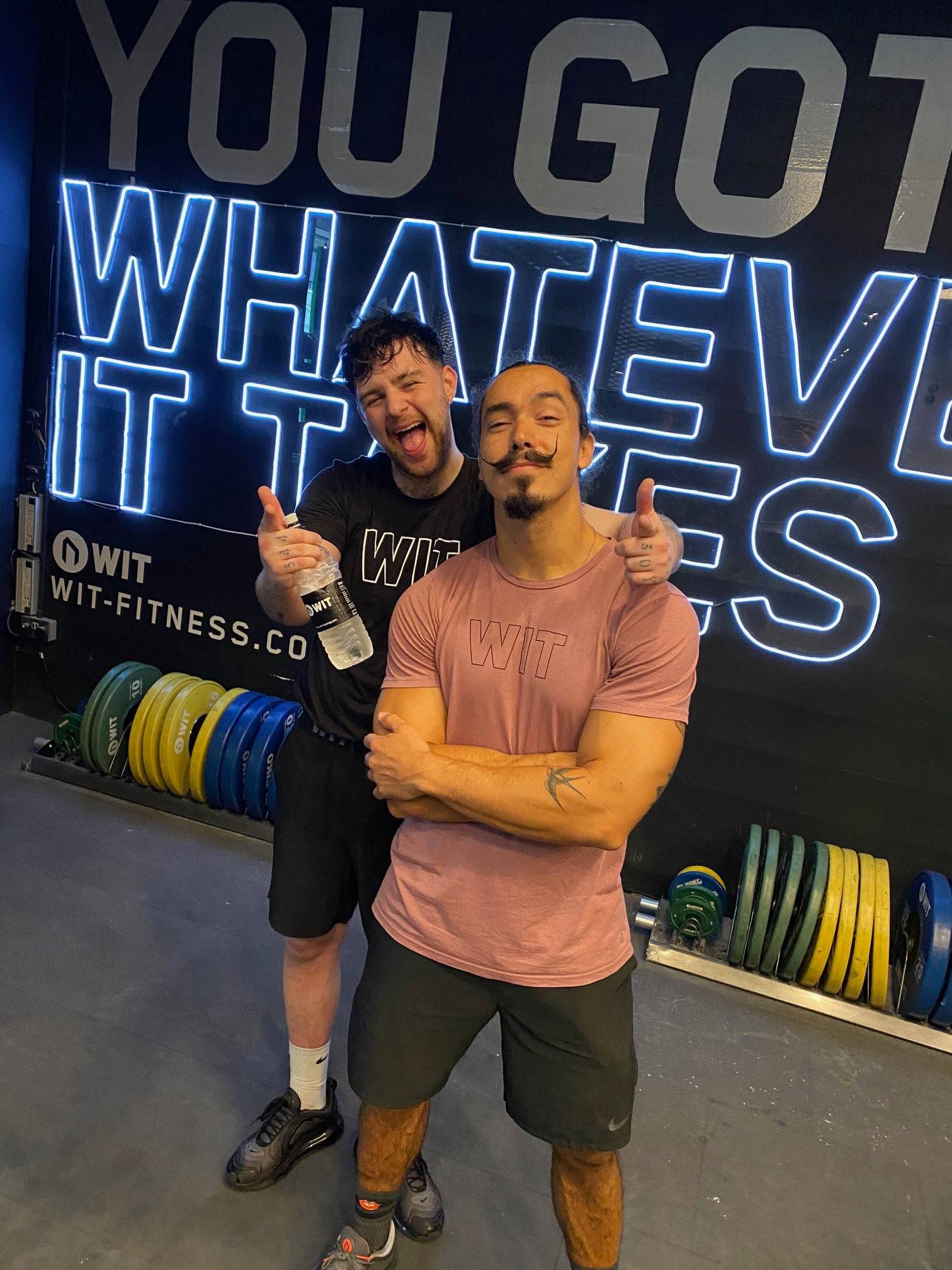 "Throughout the first workout everyone was egging me on and I said to myself 'Yo I like this, give me some more!'"
So are you getting withdrawals at the moment, or have you managed to keep on exercising during lockdown?
Yeah, I actually hit up coach Gus, and asked if he could help me out whilst I was at home. WIT's live workouts on a Saturday and daily classes have helped. I've also been running three times a week and I've been trying to stick to a diet plan and have started doing WIT 30 as well (a 30 day nutrition challenge led by WIT and PH Nutrition through the month of May).
Do you find that CrossFit and staying in shape helps when you are on the stage and on tour?
Since starting CrossFit I haven't actually had any shows, but I definitely feel so much fitter and when you're on stage, you really need to be fit. That was actually one of my original goals with Gus and everyone at WIT as I had a show coming up in October so I was building up to that. Obviously, that's won't be happening now but I'm still working towards it, that goal to be super fit and ready to take the t-shirt off during the last song of my next set, and be like 'Come On!'.
When you are able to get back out on tour again, do you think CrossFit is something you'll look to do when travelling?
Definitely, one hundred percent. I've been looking into where I can do it already. But also now I know I can do it from home and with not much equipment I'll definitely try get other people involved on the bus as well! The tour bus that is, not the night bus!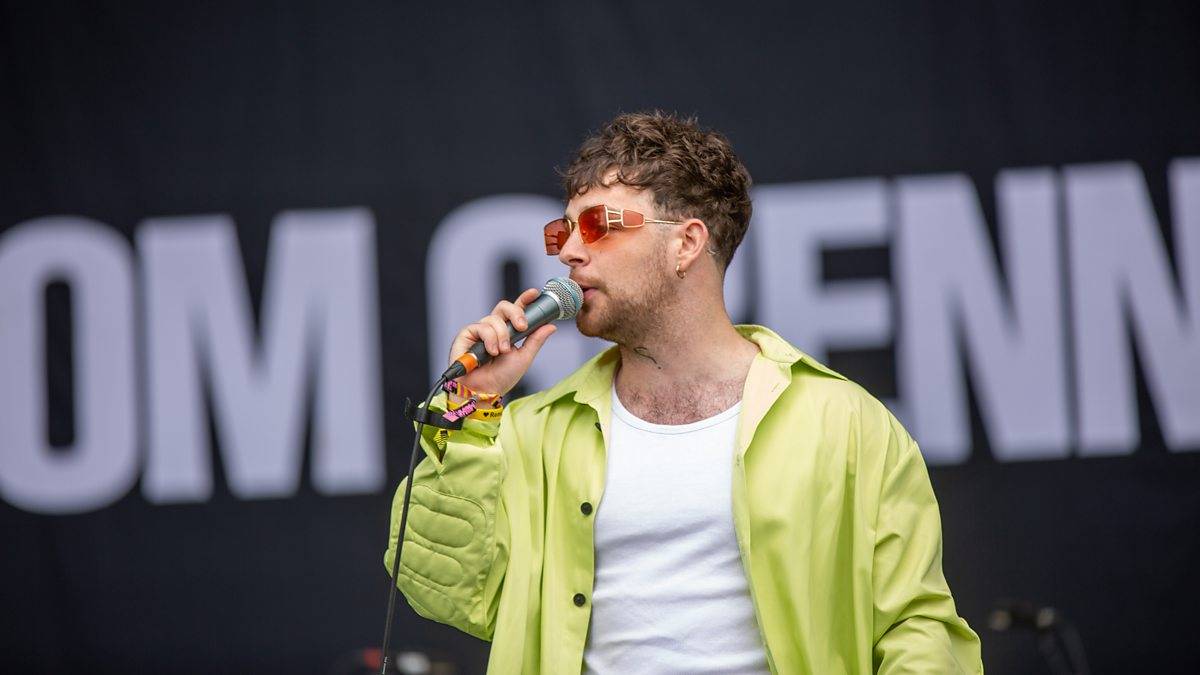 "I feel so much fitter, and when you're on stage, you really need to be fit."
When you are training, what's your go to music playlist?
I like listening to upbeat music mostly, but I guess it depends what kind of mood I'm in. If I was going against the clock, then upbeat house/dance vibes and that's not usually what I l would listen to, But if I was on a run or doing cardio, I would listen to like soul or disco. If I'm doing weight training then I would put on some Eminem or old school hip hop!
Do you ever listen to your own music when you train? Your song 'When It All Goes Wrong' with Chase & Status is go to for gym playlists.
No never! That actually came on the other day in class and I was so fast to switch it off!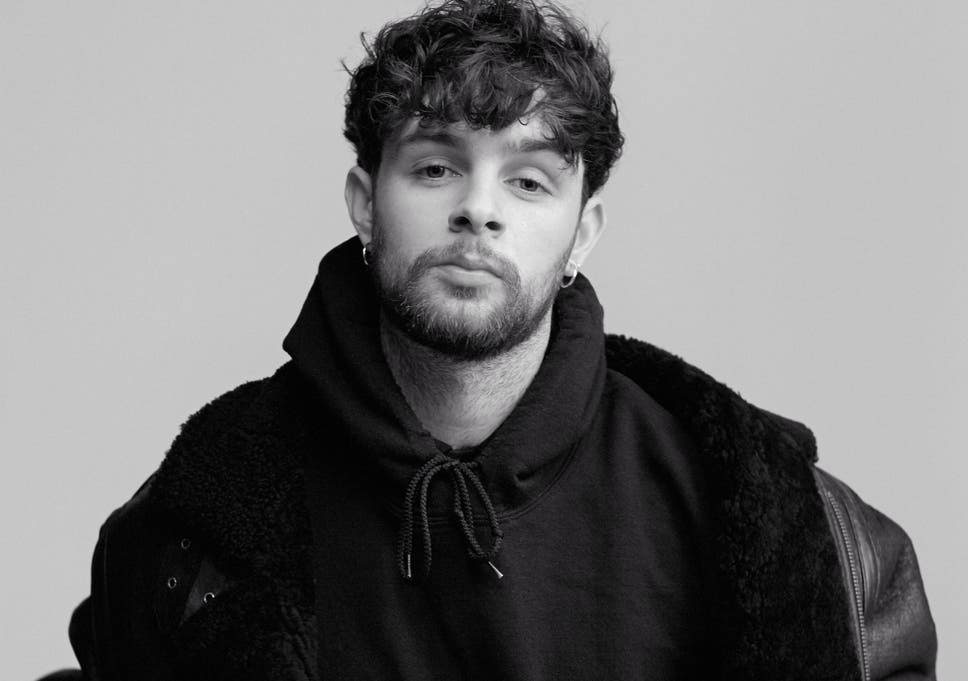 "I'm a man who can definitely slip into a dark place."
Why do you enjoy CrossFit so much, what makes you keep on coming back?
It's definitely done a lot for my mental state, as I went through a big breakup (which is what my whole new album is about). I'm a man who can definitely slip into a dark place. But with CrossFit at WIT I'm able to go into a class with everyone and and feel like we're in it together. We can all get on with life together. You can all laugh together. It's just sick, and it's feel good. I'm actually really getting into all the documentaries on Netflix as well and following the sport. I watched The Fittest in Dubai, these people are stupidly strong, man. It's mad! I find myself watching them all and getting so inspired. As soon as I watched the Fittest in Dubai I went straight on a bike ride and rode 20 miles!
What's your favourite CrossFit movement?
I like snatching. When I first did that, I didn't really have a clue how to do it but when you go up in weight it feels amazing. I'm not lifting anything that heavy yet but when you add extra weight and hit the lift, what a feeling that is! I also love a little handstand push up too! I'm also to get a handstand without having a wall there but it's super hard!
Would you recommend CrossFit to your friends?
Yeah I would recommend it to everybody. Just give it a go, it's legit! Honestly, I'm so grateful for discovering it, it's properly sorting me out. Especially at the moment, it's really helping me out. Give it a go, one hundred percent.
_
Tom trained at WIT House LDN prior to lockdown in the UK. Follow Tom on Instagram to check out his training from home, and his music including his current and upcoming releases, plus some exclusive live sessions from his home during lockdown.