EVERYTHING YOU NEED TO KNOW ABOUT THE FREE METCON 4
Introducing, the latest iteration in the Metcon range, the Nike Free Metcon 4.
Combining the fan favourite functional Nike Metcon with the comfort and versatility of the Free Metcon series.
This is a trainer for the Fitness Obsessed at large. Rooted in the fundamentals of functionality and simplicity, with a culturally influenced, playful design.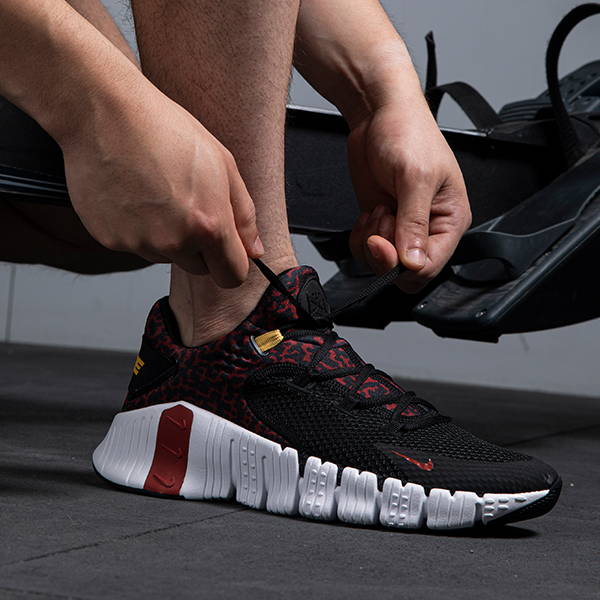 When we think of Metcon, we think of stability.
STABILITY
When we think of Metcon, we think of stability. The Free Metcon achieves its stability a little differently to the traditional Metcon. The Free Metcon dons an over-exaggerated splayed heel that runs flush to the ground, keeping you grounded during weight training and lateral dynamic movements such as box jumps, shuttle sprints & skipping workouts.
From HIIT classes to Metcons, this shoe is perfect for anyone looking to add some stylish comfort to their training day.
SPEED
Albeit it a heavy aesthetic, the Free Metcon 4 is an incredibly lightweight and agile shoe. The higher heel to toe drop than the classic Metcon, accompanied by an incredibly mouldable outer sole make this shoe the go-to for workouts that may include running or your next spicy HIIT class.
COMFORT
Whoever said "You can't have stability AND comfort" has never tried a pair of Free Metcons. The stretch materials of the upper combined with the dual density foam of the mid sole create an incredibly comfortable feel, but not without crucial stability.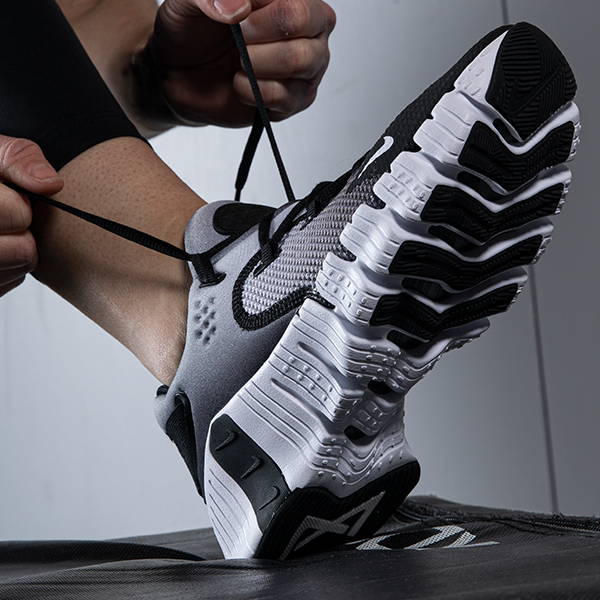 Whoever said "You can't have stability AND comfort." Has never tried on a pair of Free Metcons.
THE VERDICT
The Nike Free Metcon 4 boldly bridges the gap between your favourite 'comfy trainers' & the unrelenting stability of the much loved Nike Metcon series. Whether you prefer HIIT classes, regularly jump into mixed modality workouts, or simply if you're actively on your feet for long periods of time throughout the day coaching, the Free Nike Metcon 4 is a must buy this season.