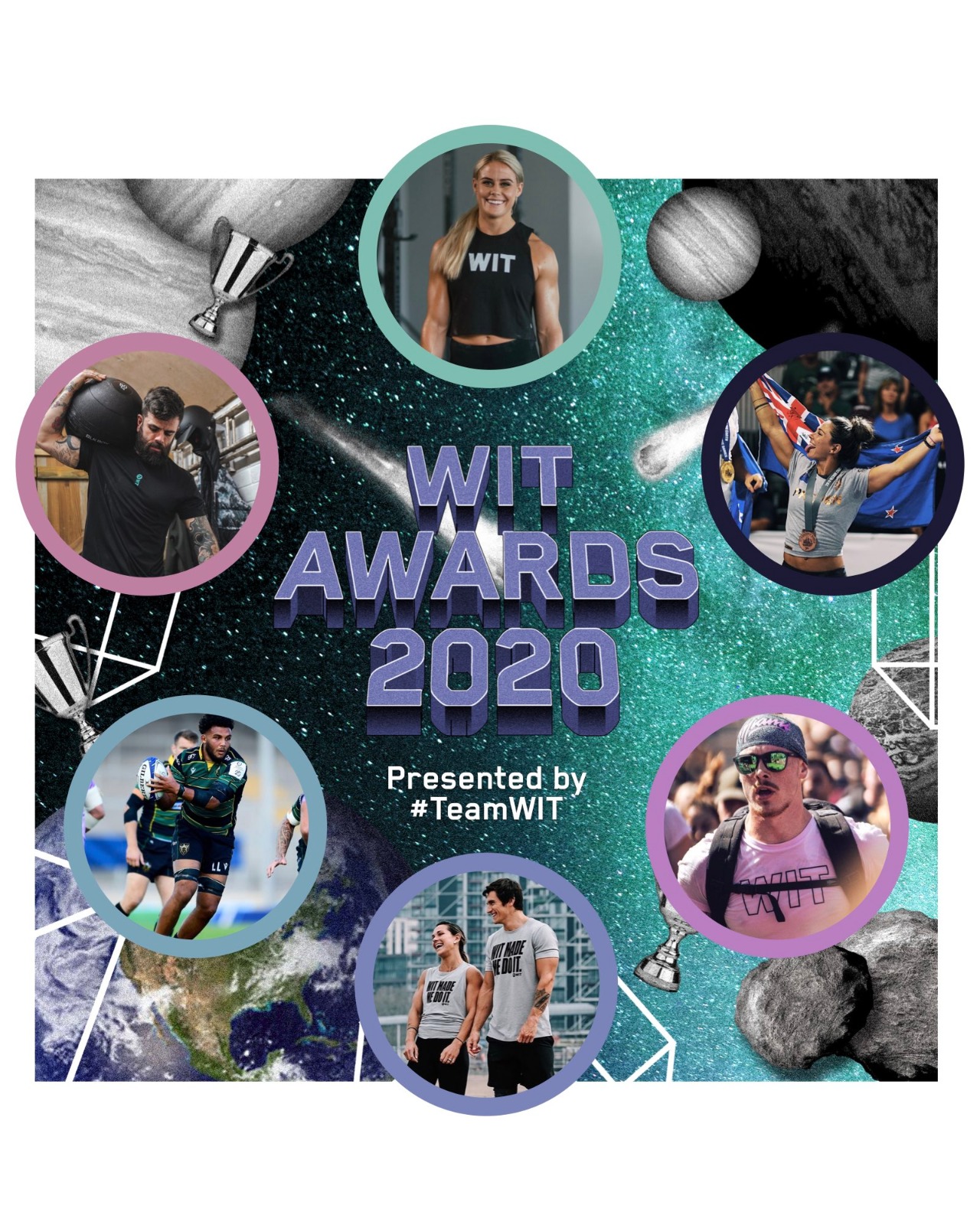 The WIT Awards are Back!
It's time for the 4th annual WIT Awards, which means it's time for YOU to nominate members of the fitness community who have been going above and beyond in 2020 and help Team WIT gift them with some incredible prizes in recognition of their efforts.
Nominate Someone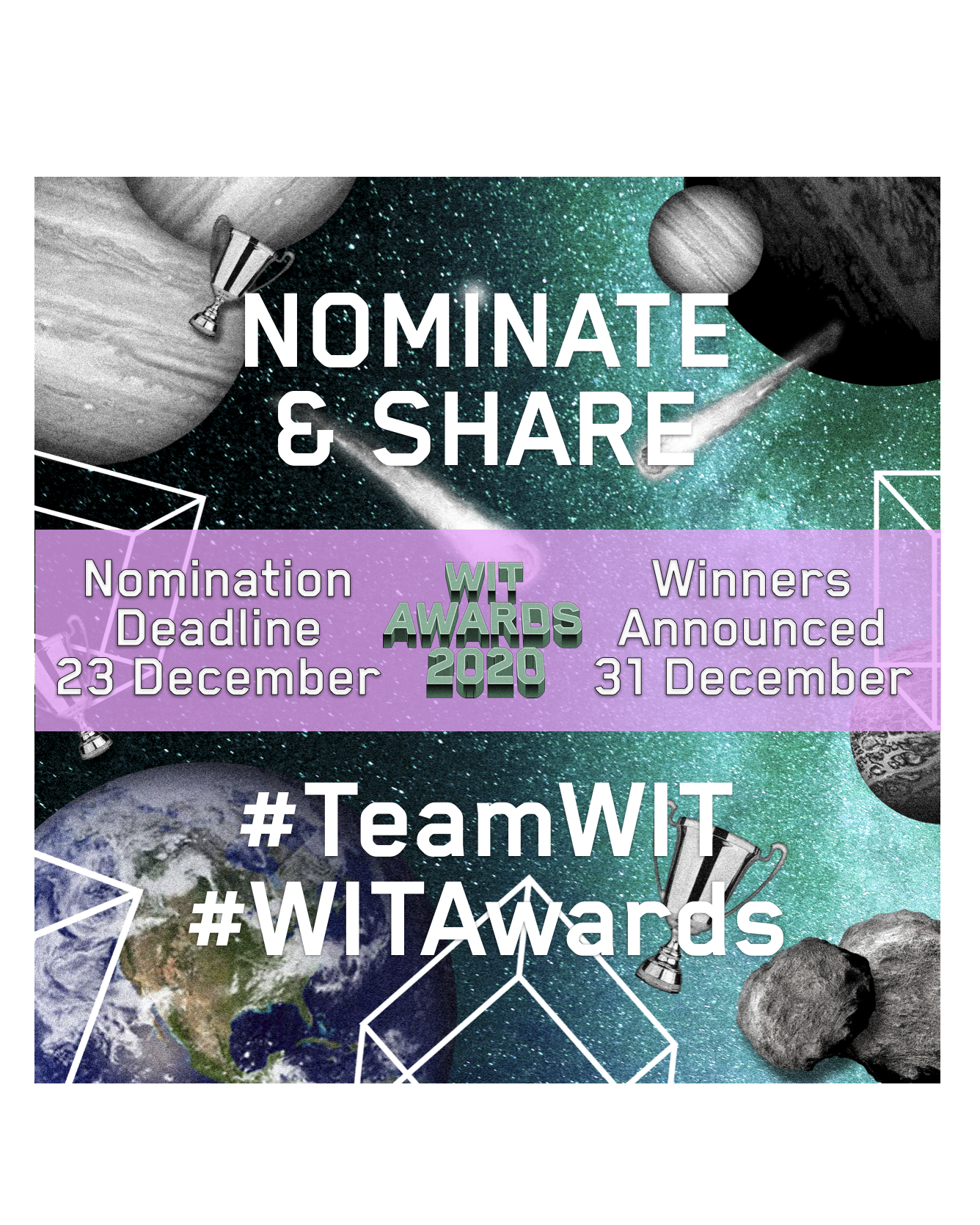 How does it work?
Now to December 23rd, simply pick the category that best represents your nominee, and take a moment to let us know why they are deserving of a 2020 WIT Award. You can nominate as many individuals as you like, for as many categories as you like - and we'll announce the winners on New Year's Eve. So what are you waiting for? Get Nominating!
Nominate Someone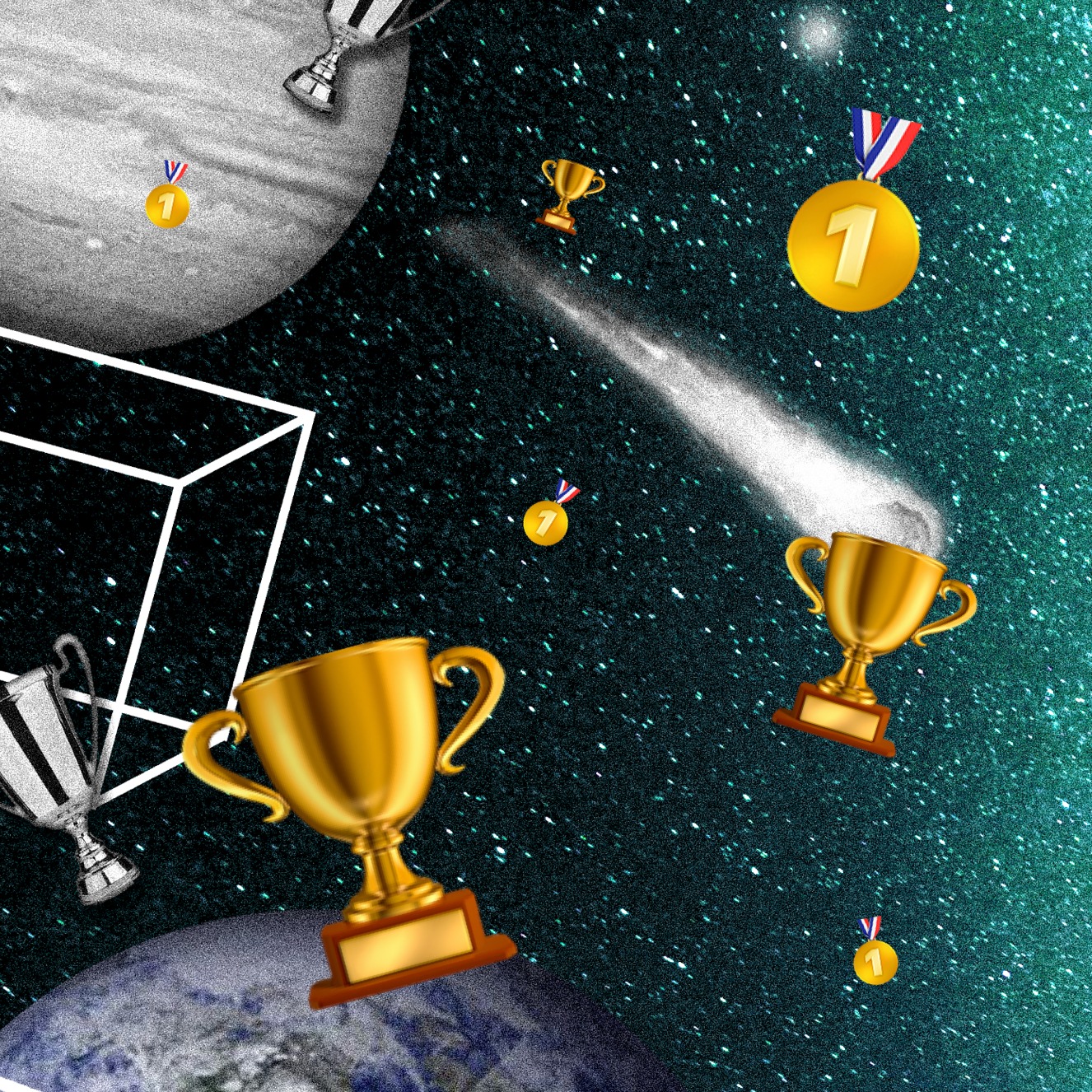 THIS YEAR'S WIT AWARDS CATEGORIES
Don't miss out on your chance to help us give back to individuals doing whatever it takes in the fitness community
Nominate Someone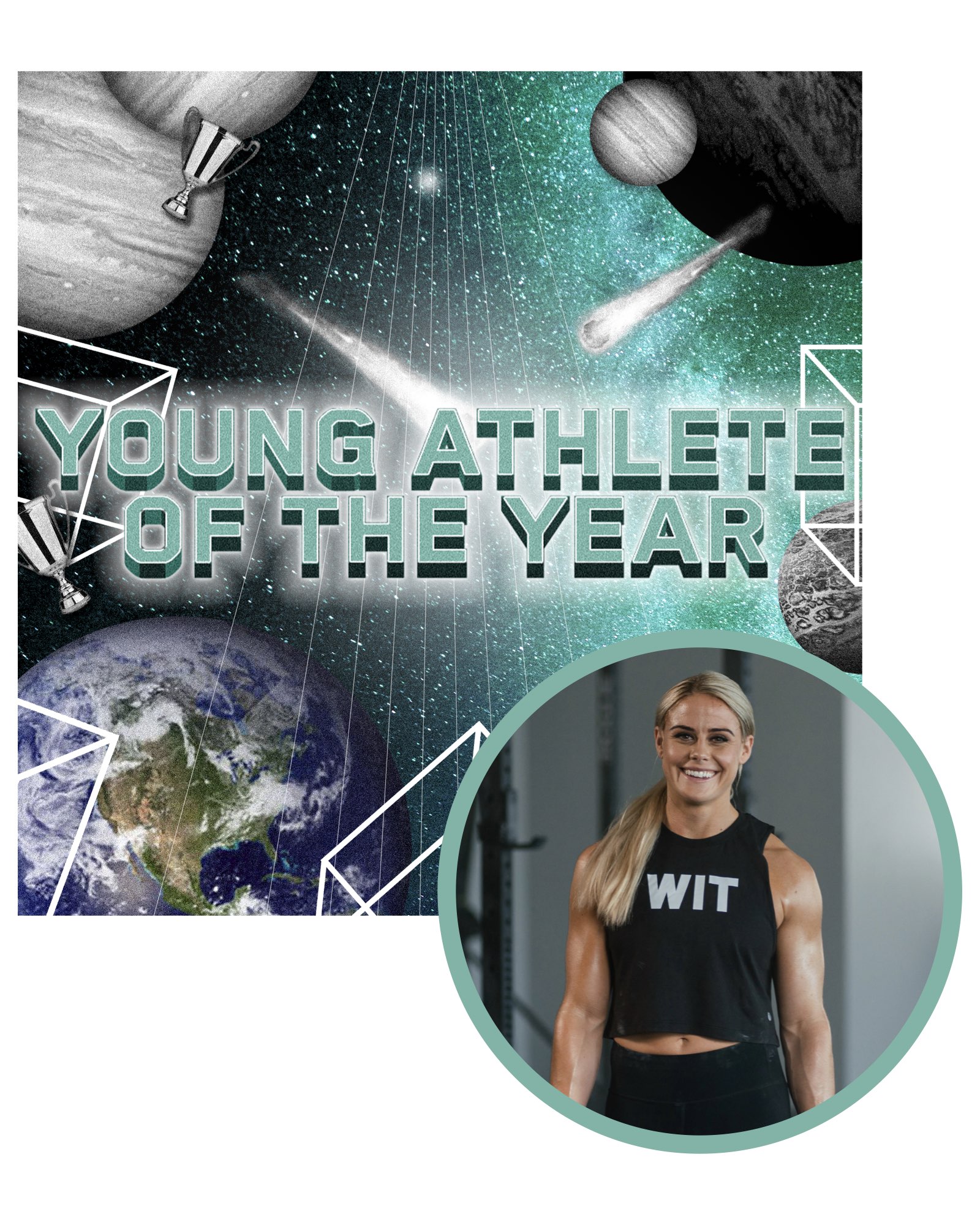 Presented by Sara Sigmundsdottir
Nominate the young athlete (under 18) in your life that keeps putting in the hard work day after day, showing huge promise and potential in the future of their training or respective sport. The WIT Young Athlete of the Year will receive a year's Athlete contract with WIT, including a feature in an upcoming global campaign and invitation to the WIT Summit 2021.
Nominate - Young Athlete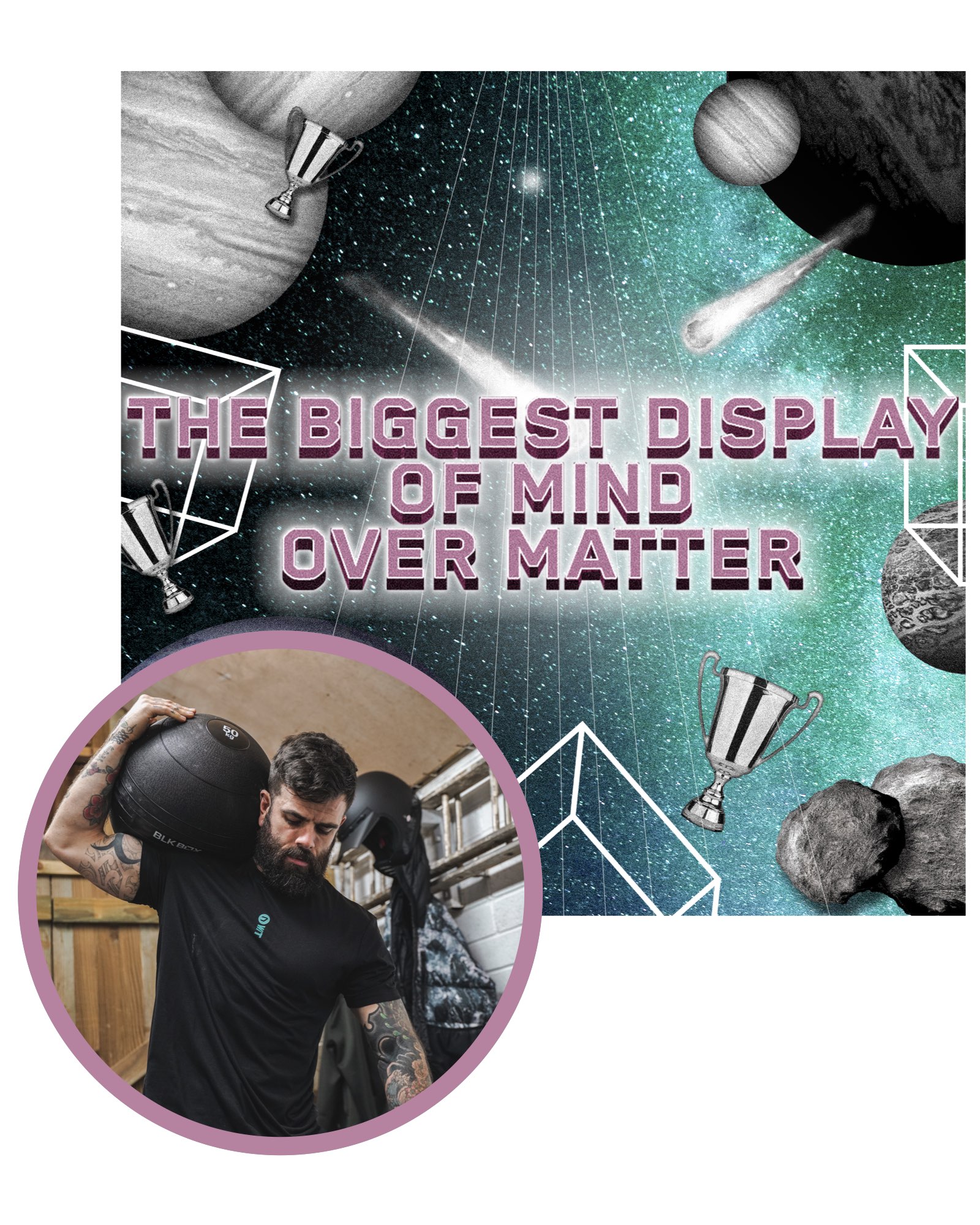 Presented by Scott Britton
Do you know someone who has displayed enormous resiliency this year? 2020 has been a tough year all around, but for some the struggle may have seemed insurmountable. Help us give back to someone who has gone against the odds, epitomising mind over matter. The Mind Over Matter winner will receive a year's worth of WIT Kit, an invite to the WIT Summit 2021, a feature in an upcoming campaign, and a surprise from our WIT Athletes.
Nominate - Mind over Matter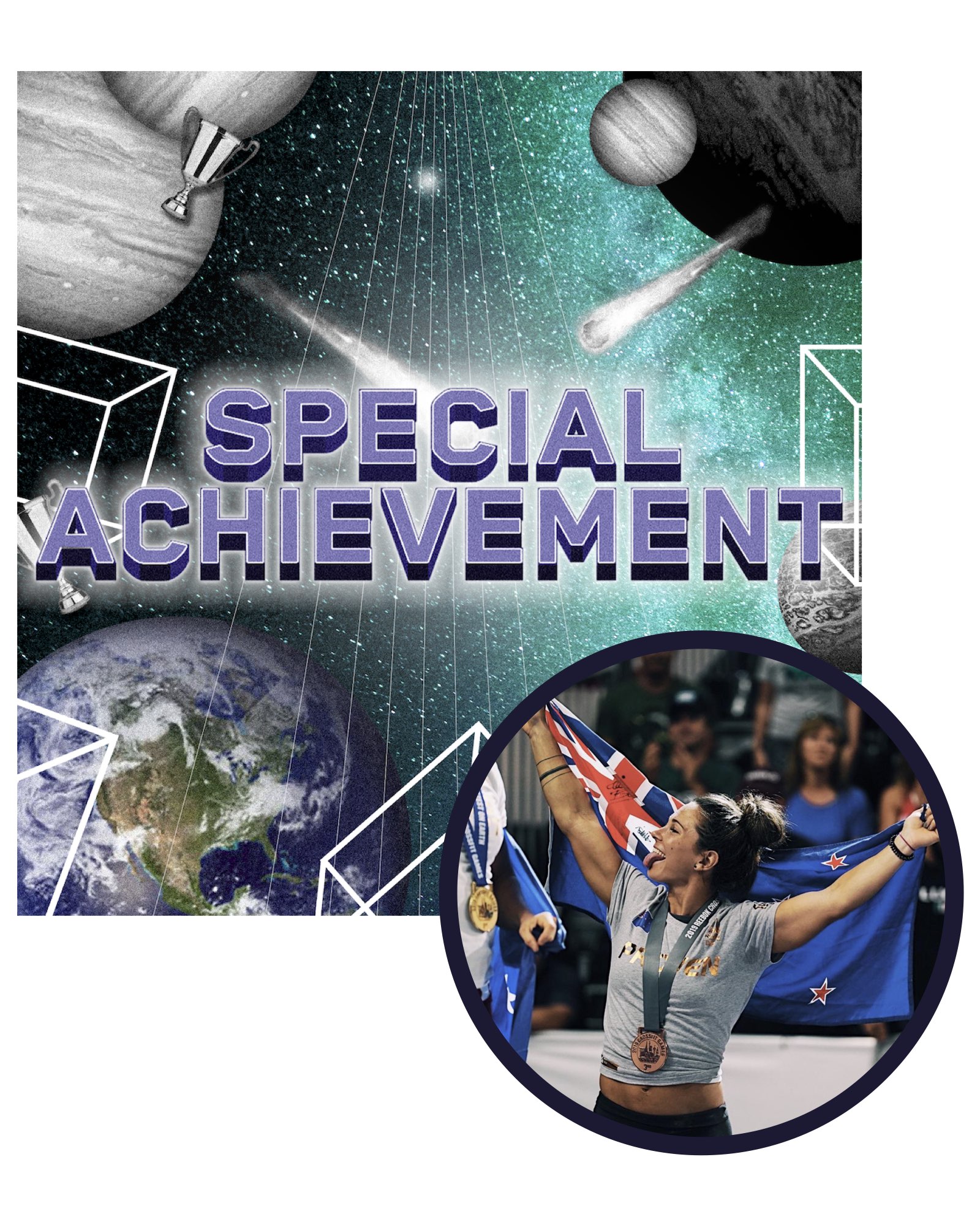 Presented by Jamie Simmonds
This is the chance to big up an individual in your life that has achieved a huge milestone in their fitness, showing courage, tenacity, and unrelenting drive in the process. This isn't about setting world records, we want our community to help us hero individuals who have achieved THEIR best this year. The 2020 WIT Special Achievement Winner will receive a year's worth of WIT KIT, inclusion in an upcoming global campaign and their invite to the WIT Summit 2021.
Nominate - Special Achievement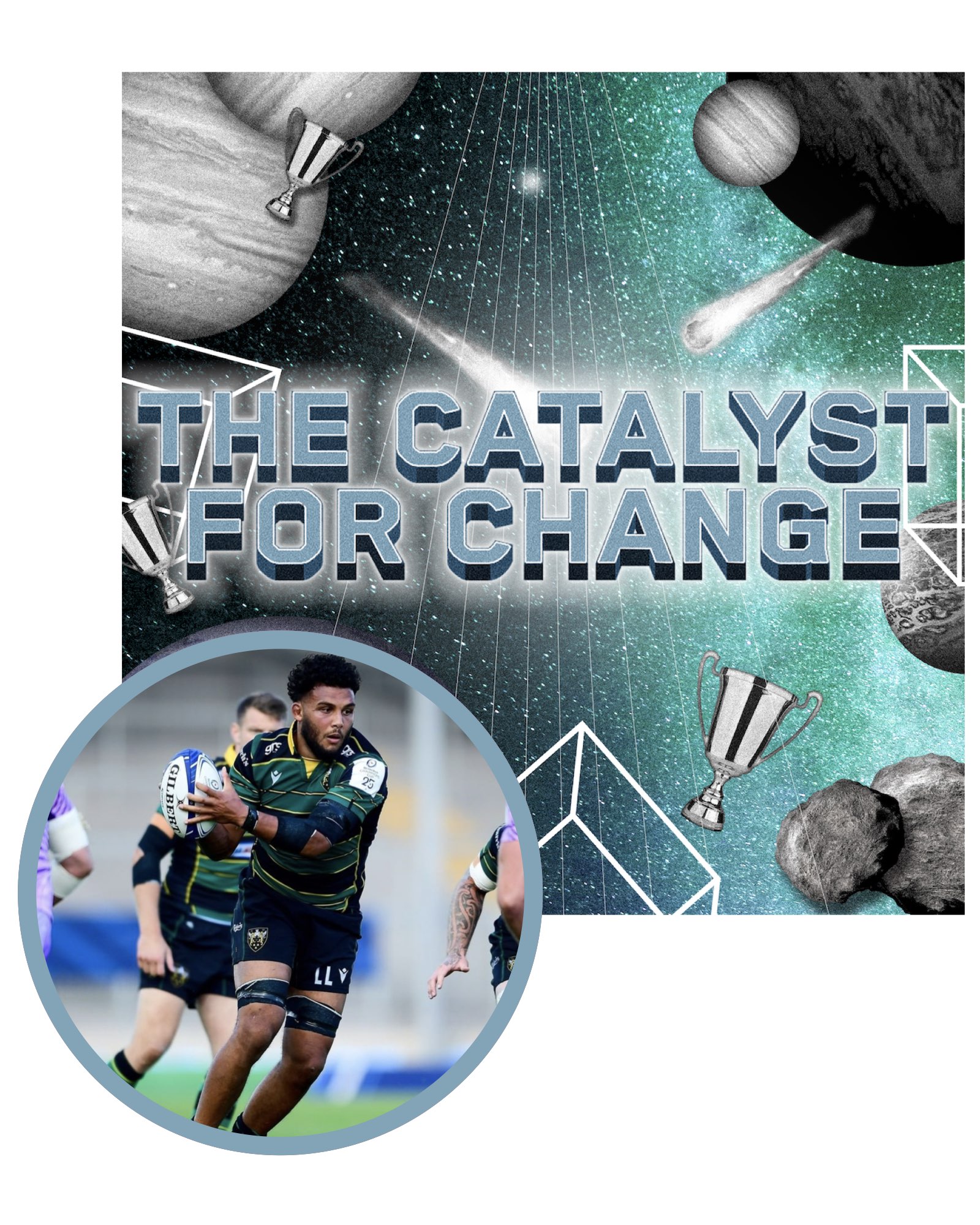 Presented by the Northampton Saints
A decade from now, we will all look back on 2020 as being a year of obstacles, challenges, and change. While many of these obstacles have been out of our control, we want to reward those who have challenged the status quo, who have stepped up to command the chaos, and have been catalysts for change. Nominate the catalyst for change in your community and tell us what their actions and campaigning have meant to you and your community. The Catalyst for Change winner will receive a year's worth of WIT KIT, an invite to the WIT Summit 2021, a signed Saints Jersey, feature in an upcoming campaign and have the opportunity to drive a cause of their choice via WIT.
Nominate a Catalyst
Presented by Elliot Simmonds
This is your chance to give back to the heroes in the fitness community that often go unsung…the trainers and coaches that inspire and challenge their members and clients to be better every day. We know that training has the capacity to change lives, help us reward the coach or trainer going above and beyond by nominating them for the coach of the year award. The winner will receive a year's worth of WIT Kit, inclusion in an upcoming global campaign, and an invite to our WIT Summit 2021.
Nominate a Coach
Presented by Joshua Alchamaa
Has your affiliate gone above and beyond in displaying a sense of community and camaraderie during the whirlwind year that has been 2020? For so many of us, the boxes to which we belong are homes in their own right, with their owners, coaches and staff becoming like family. If your box has put on experiences or initiatives this year that have made you proud, now is the time to give them a shout out. The affiliate of the year will receive a WIT Drop for their owner and head coach, plus bespoke support on an upcoming event.
Nominate an affiliate